The All New Way To Serve Keg Beverages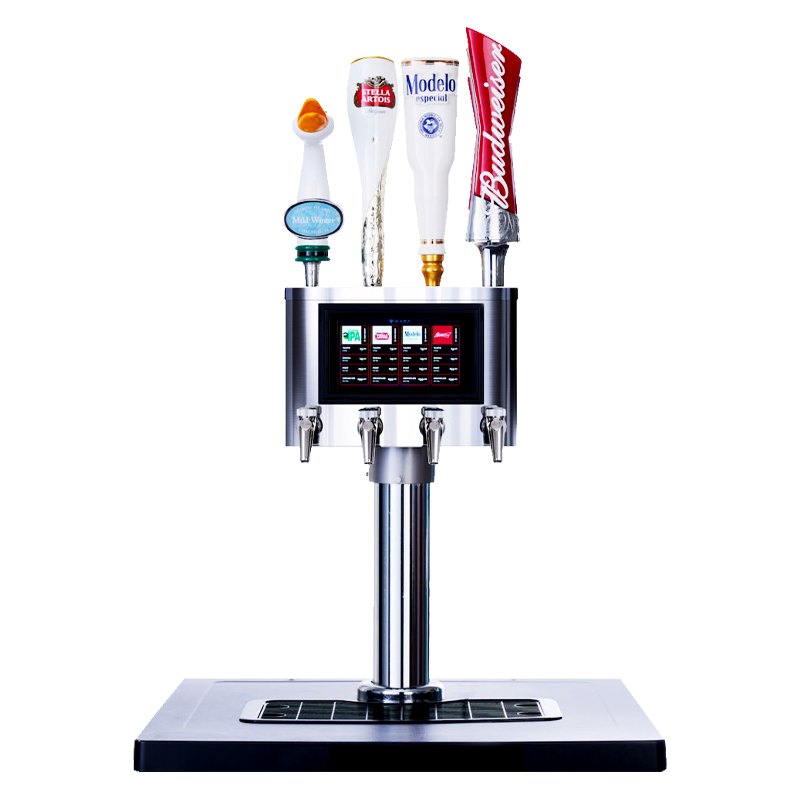 The All New Way To Serve Keg Beverages
"For a quart of ale is a dish for a king."
– William Shakespeare, The Winter's Tale Act IV, Scene III
The greatest playwright of all time was being truthful when he penned this famous line. Any dish fit for a king must be prepared and served in the finest manner possible. Shakespeare would be stricken with sadness over how often this beloved beverage is subject to under or over pouring. Give beer the precision and consistency it deserves; a perfect pint at the perfect temperature every single time.
See The TapStation In Action!
Keeping with the keg theme here, we thought it would be a great idea to allow batch cocktails to be served out of a keg in the same fashion as beer. All you have to do is pre-mix a batch cocktail recipe of your choosing and let our automated dispensing system do the rest. Welcome to the new age of batch cocktail service.
Our groundbreaking digital beer serving solution is the first commercially available cloud-based digital dispenser on the market. Take control of your beer and batch cocktail program with our TapStation system. It combines elegant style, functionality and our cloud-based intelligence to optimize every single drop of beer and every sip of perfectly concocted batch cocktail. 
Two (2) & Four (4) Spout Design
Industry Standard Tower & Tap Handle Mount
Customized Portion Control & Free Pour Settings
RFID-based Security & Tracking
Prevent unauthorized access to your beer and batch cocktails with the power of RFID technology. Your taps are locked until an approved RFID card or bracelet activates the system. The technology tracks every single pour so you can account for the flow of your inventory from keg to glass. 
Effortless Installation
Switch out your current tower with our state of the art TapStation. Reconnect the beer lines with our couplers, program the beers and batch cocktails in our system and start serving pints in a way fitting for the 21st century. 
Versatile Deployment Capabilities
Free up space behind the bar and create new revenue-generating areas. Our TapStation is a self-sufficient unit that can be installed anywhere on your floor. Take pressure off your bar staff and increase beer, batch cocktail and non-alcoholic beverage sales.
High Resolution Color LCD
11.53″ x 8.35″ x 7.5″ (w x h x d)
Power: 110v – 220v
Weight: 24 lbs.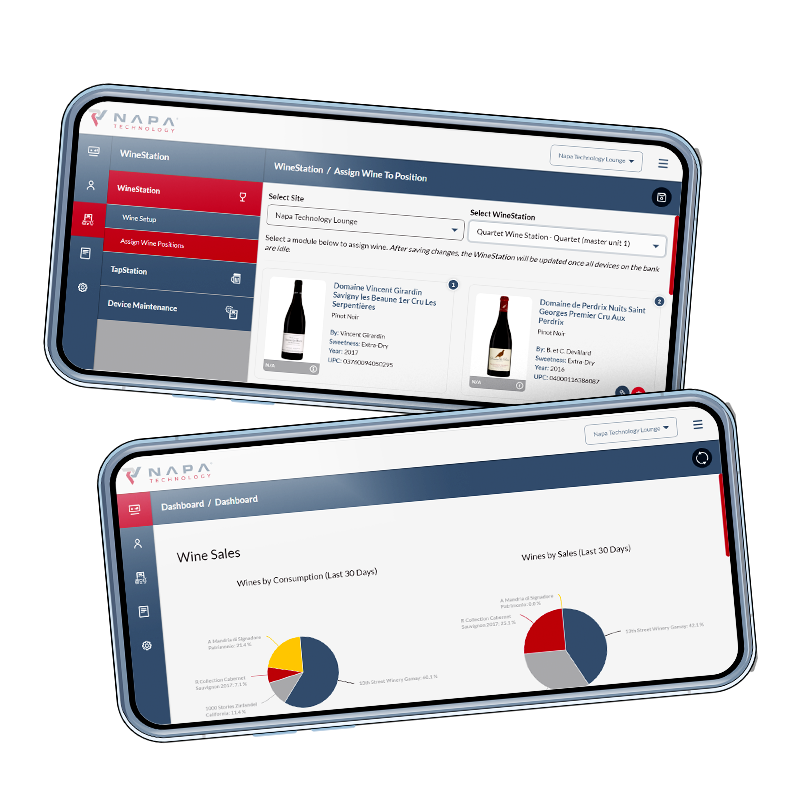 A Single Cloud-Based CRM System & Reporting Database
The dispensers are nice, but that's only one part of our beverage system. Every single unit is integrated with our custom cloud-based software portal. It tracks every pour, logs every guest transaction and generates any real-time report you need to optimize your beverage program. The front-end is a user-friendly POS interface that puts you in complete control: manage inventory, adjust pricing and create digital menus all in one place.
Every Napa Technology system is personalized to meet your specific needs. On average, our systems can break-even in as fast as 9-12 months if just two (2) drinks are served from them daily. We want to make it clear that there are numerous factors that comprise the cost of a system including quantity of units purchased, software plans, additional integrations, installation type, venue dimensions among others. Reach out to a program consultant today for a custom quote that will break down each part of your system's cost structure in detail. 
Adding Napa Technology's systems to your program is easy! Just send us as much information on the program that you want to build and a program consultant will follow up with you with a customized quote that includes costs, timeline and financing options. The plan should be back to you within 48 hours.