Napa Technology POS Integration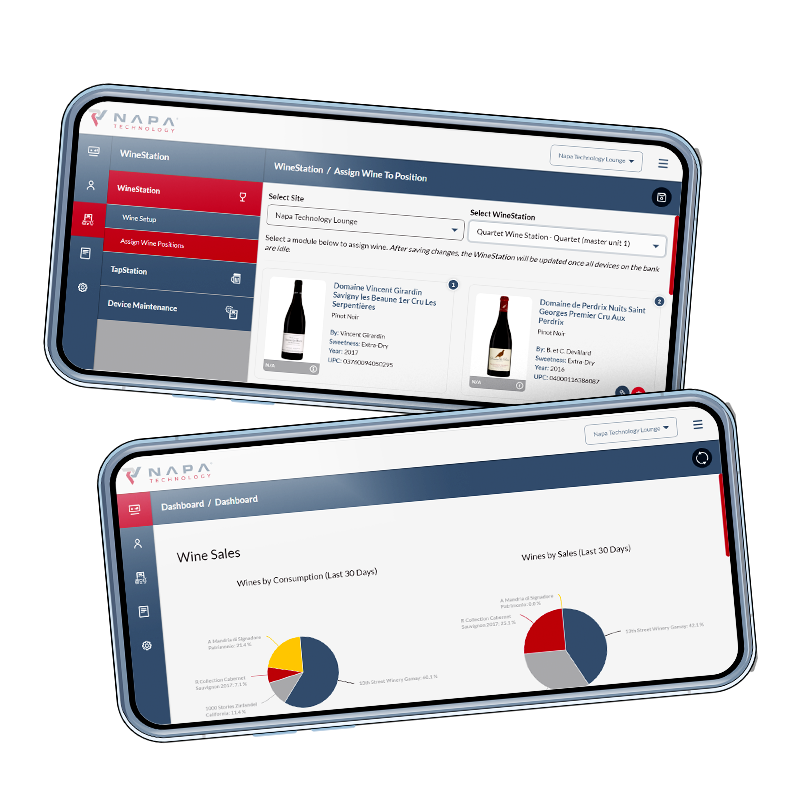 World Class Proprietary Software Solutions To Extract Maximum Value Out Of Your Beverage System
We Combine Industry Best Operating Software With Cloud-Based Dashboards, Analytical Reporting & Inventory Management Tools
The Napa Technology custom software is what makes our beverage dispensing systems the best in the world. It ties absolutely everything together, from the perfect pour amount to the climate-controlled settings to the back-end reporting solutions. Everything flows with ease in our system and we have our software to thank for that.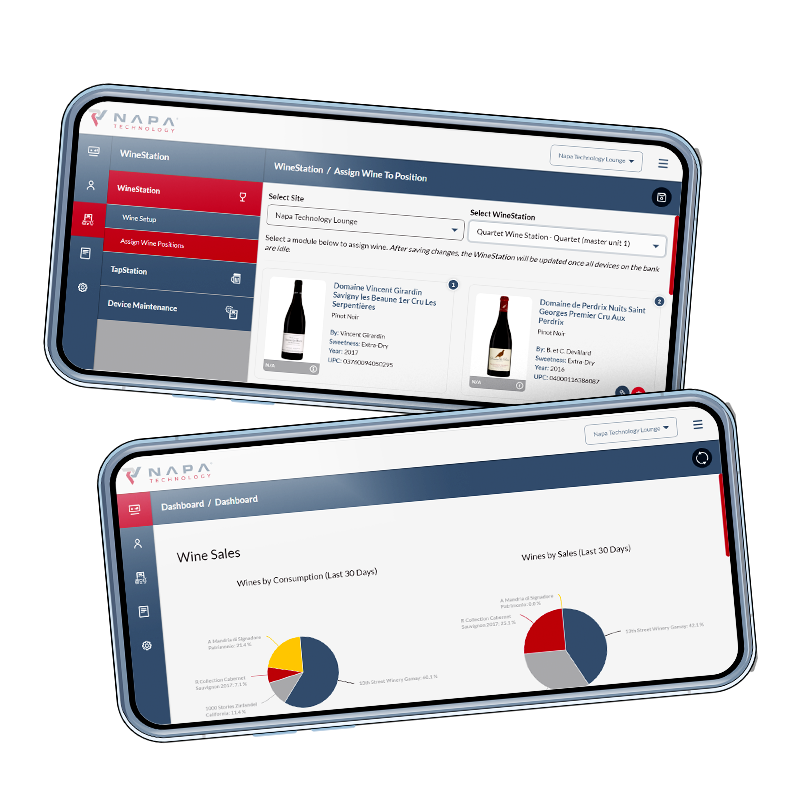 Volume & Product History Reports
With the click of a mouse, you can view total number of ounces poured and date of entry for each bottle/keg position. This data is available via the reporting platform.
Sales Monitoring & Reporting
Detailed product sales and gross volume reporting tools.

Employee sales and access reports to enforce accountability.  

Wine sales reports by brand and varietal.

Beer and Spirits sales reports by brand.
Customer Tracking, Reporting & Marketing
RFID cards can be assigned in seven (7) different formats, allowing you the flexibility to meet your business needs. Personalized customer RFID cards will track and manage consumption trends and purchase history.
Leverage the data tracked with the customer RFID cards to create customized marketing programs to drive visitation and overall consumption.
Dispensing System Technology
Programmable Portion Control
Each operator's definition of a pour can vary. There are three (3) customizable pour options for the Wine and SpiritStations. The TapStation comes with four (4) pour options. 
AccuServe RFID Card Access Control
Our patented software affords the greatest level of product security and controlled access.
Fully Customizable Color LCD Display
Allows you to share beverage specific information, suggested pairings and so much more.
Digital Menu
Create your own digital menu to display all your beverage selections with an option of adding food pairing suggestions.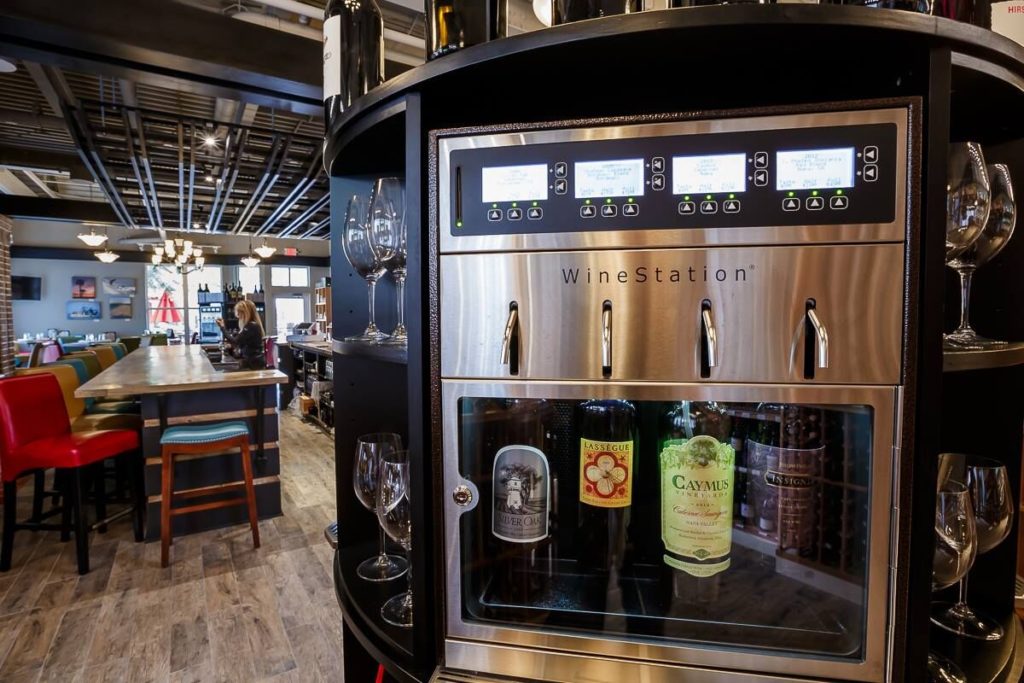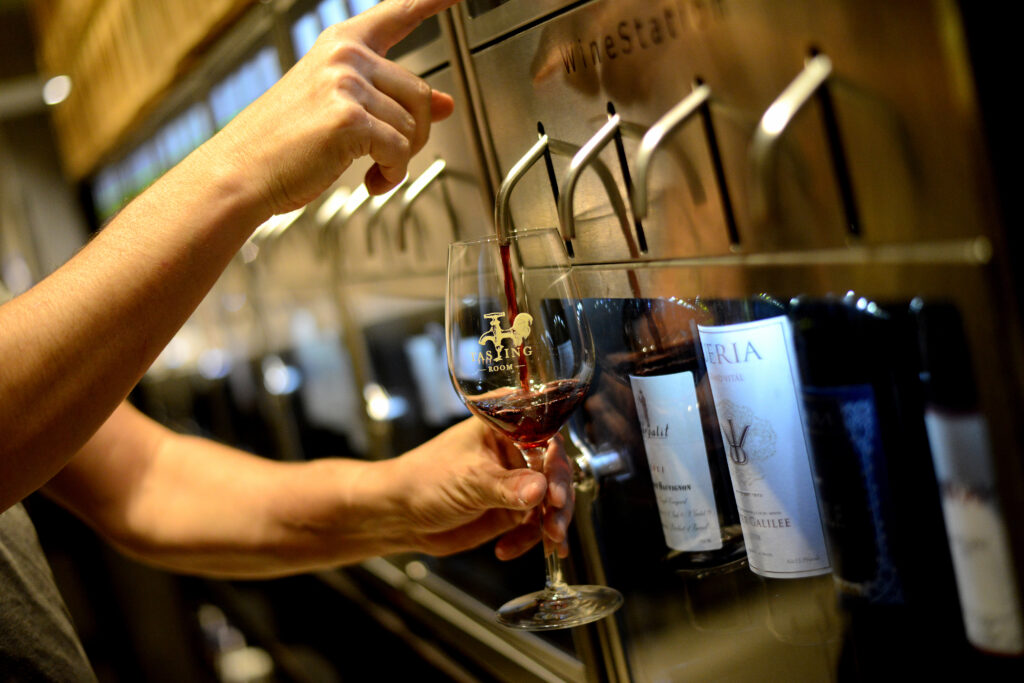 Fill this out to download our Product Catalog and get an email with more info!
Beverage Database Management & Monitoring
Beverage Database Management
Quickly and efficiently store all of your beverage selections in our cloud-based database. The user-friendly interface allows for straightforward beverage database management. A perfect pairing to any POS system.
Remote System Monitoring
When you need data, you need it from wherever you are. Napa Technology's remote system monitoring allows you to check in on your beverage operations from anywhere in the world.
POS Integrations
Full 3

rd

 party POS integration

Omnivore

Micros

Focus

And More
Hotel Room Key Integrations
Services & Features
Smooth and seamless installation.

No additional plumbing required for moisture/condensation removal.

Long hoses and cables are not required to connect compressors and external tanks to operate hydraulics.

Designed for plug and play operations; most installations take less than three (3) hours.

Wireless networking option.
Every Napa Technology system is personalized to meet your specific needs. On average, our systems can break-even in as fast as 9-12 months if just two (2) drinks are served from them daily. We want to make it clear that there are numerous factors that comprise the cost of a system including quantity of units purchased, software plans, additional integrations, installation type, venue dimensions among others. Reach out to a program consultant today for a custom quote that will break down each part of your system's cost structure in detail. 
Adding Napa Technology's systems to your program is easy! Just send us as much information on the program that you want to build and a program consultant will follow up with you with a customized quote that includes costs, timeline and financing options. The plan should be back to you within 48 hours.