Elevate Your Restaurant, Bar or Wine Bar With Our Beverage Systems & ServBots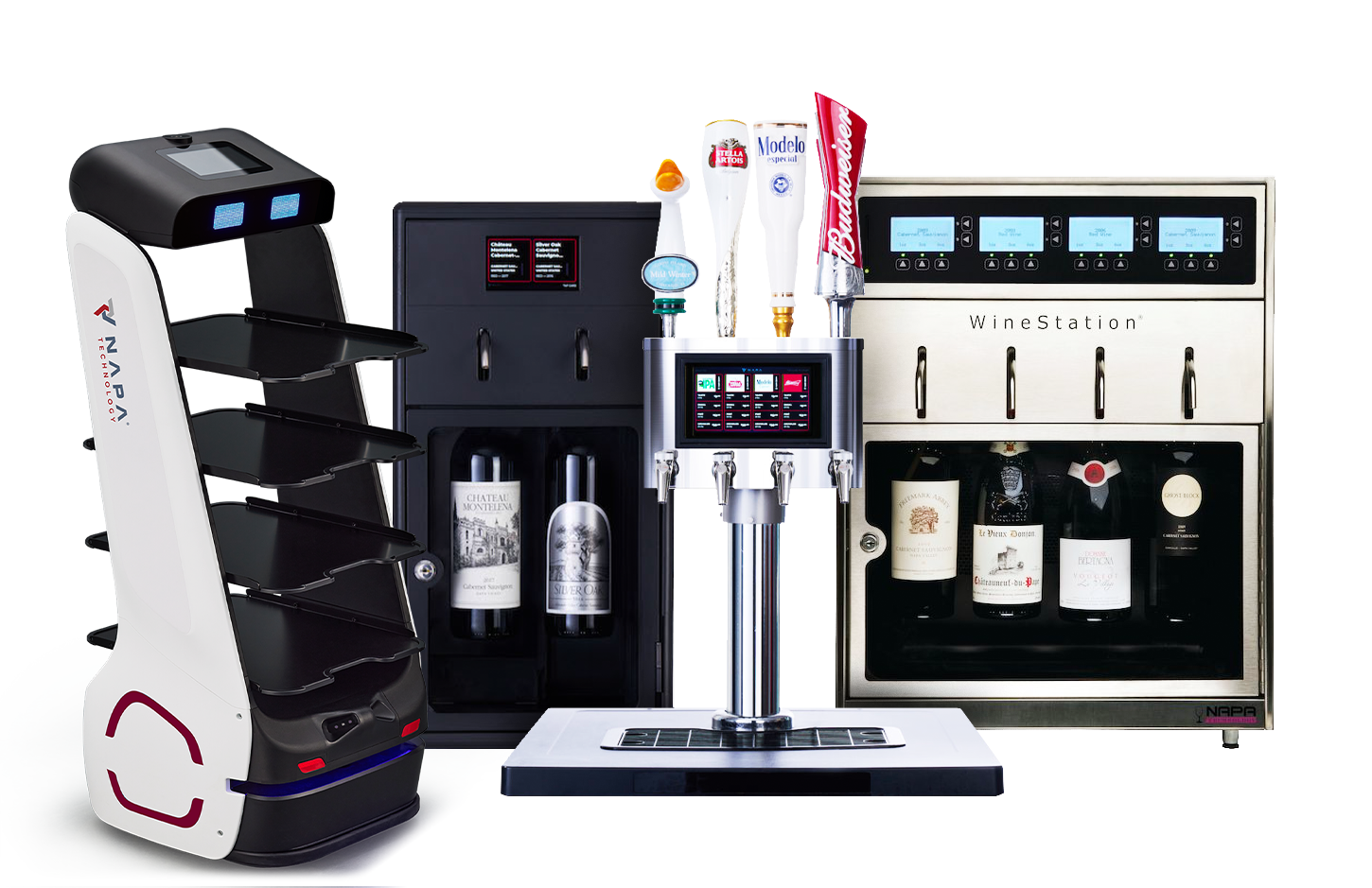 Elevate Your Restaurant, Bar or Wine Bar With Our Award-Winning Beverage Systems & ServBots
The Ease Of Our System Allows For Versatile Use In Any Restaurant/Bar Concept
The traditional restaurant and bar service approach will never go out of style, but that doesn't mean it can't benefit from some innovation. That's where we come in! Crank up the efficiency and sell more expensive wines by the glass, craft beers and batch cocktails with zero loss and save on labor costs with our ServBots while enhancing your guests' experience. It will leave a lasting impression.
Easily Create New Profit Streams
Tap Into Our Innovative Beverage Concept & Boost Profitability Overnight
Here's How & Where it Works
Traditional Businesses Of All Types Benefit From our Second-To-None System
Restaurants
Let the guest pick and claim it from the wine, beer or spirit dispenser of their choice. Let your server or our ServBots do the leg work and deliver the perfect pour in a fraction of the time right to their table. 
Bars
Lots of options here. During slower service times, fully utilize our self-serve technology and trim an unnecessary FTE from the books. When happy hour beckons, let your bartender prepare the high-end wine and spirits with no chance of pour discrepancies.
Wine Bars
The classic application of our product. Not much needs to be said: store and serve as many wines as you like without lifting a finger. Sit back and relax while watching your customers serve themselves.
More
Breweries, Clubhouses, Distilleries, Entertainment Venues, Lounges, Nightclubs, Wineries and More. If you serve drinks, you'll find a material way to benefit from our products. 
An Array of Beverage Service Solutions For Your Property
WineStation Sommelier Edition, WineStation Quartet & WineStation Cellar
SpiritStation & BourbonStation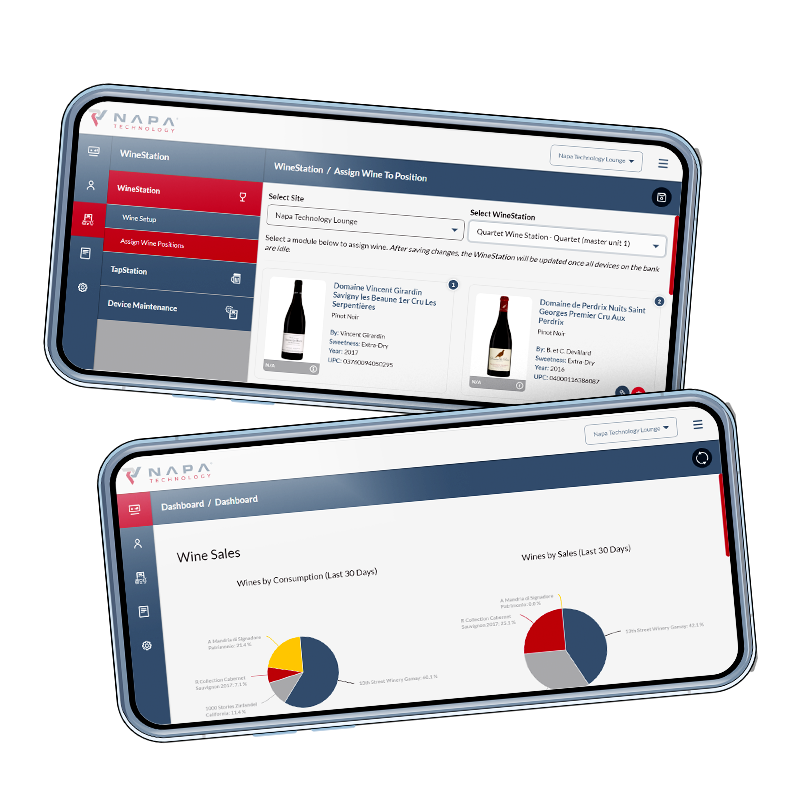 A Single Cloud-Based CRM System & Reporting Database
The dispensers are nice, but that's only one part of our beverage system. Every single unit is integrated with our custom cloud-based software portal. It tracks every pour, logs every guest transaction and generates any real-time report you need to optimize your beverage program. The front-end is a user-friendly POS interface that puts you in complete control: manage inventory, adjust pricing and create digital menus all in one place.
Our System Fully Integrates With What is Already In Place
POS Integrations Are Seamless
Our software makes synching everything together a breeze.
 Omnivore
 Micros
 Focus
 And More
Every Napa Technology system is personalized to meet your specific needs. On average, our systems can break-even in as fast as 9-12 months if just two (2) drinks are served from them daily. We want to make it clear that there are numerous factors that comprise the cost of a system including quantity of units purchased, software plans, additional integrations, installation type, venue dimensions among others. Reach out to a program consultant today for a custom quote that will break down each part of your system's cost structure in detail. 
Adding Napa Technology's systems to your program is easy! Just send us as much information on the program that you want to build and a program consultant will follow up with you with a customized quote that includes costs, timeline and financing options. The plan should be back to you within 48 hours.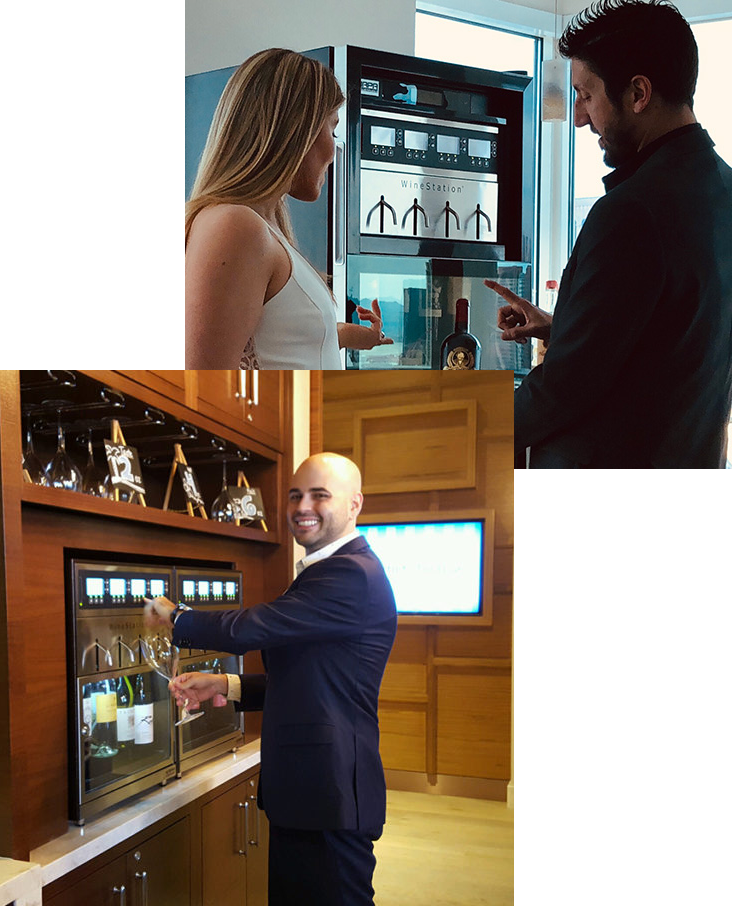 Fill this out to download our Product Catalog and get an email with more info!
Our Beverage Systems Are Trusted By Some Of The World's Most Well Known Restaurants & Bars